WELCOME
The journey of Smith's started with the step taken in 1978 by the founder of this company LATE Mr. J. L. VISHWAKARMA with a motto to offer the OEM's pan across the world with its heating and insulating solutions and the group named as JLS Group. With the prominent intellectuality of this man the group achieved great heights in various fields.
Smith Therm Pvt. Ltd. the flagship company of the JLS Group, is a coveted business entity, a leading player offering 360 degree range of heaters and insulation parameters in India with its wings in multiple countries such as China, Italy and Qatar.
With the most comprehensive products and services portfolio in the industry, Smith Therm established intrinsic business relationship model, covers the spectrum of satisfied customer families.
Smith Therm lays the most emphasis on the quality as it is the basic pillar of success and the suitable quality is always determined by product users not by the proposer.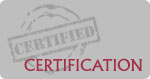 We are awarded with certificates from the India's different certification bodies for its well functioning processes.